Flower pressing workshops that nourish your creativity.
Vancuterie specializes in creating intimate and unique workshops that bring out the best in you and your flowers. 
Workshops & Events
Don't miss out! Register today for one of our upcoming events!
24

Oct

Flower Pressing Workshop

October 24, 2023

Private Pressing Event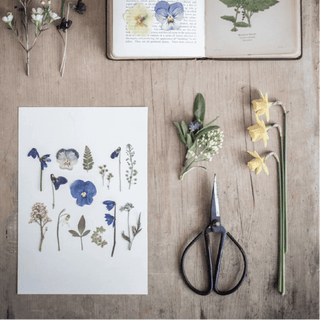 Have you ever wondered how to press flowers?
Get in touch today to find out more about options for workshops, events, and private instruction!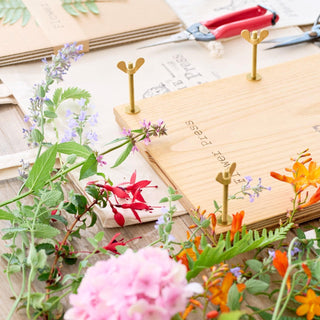 Flower Pressing Workshop
Come discover the secrets and tips of flower pressing during this unique flower pressing workshop.
Learn how to turn fresh flowers and foliage into everlasting works of art. This workshop will cover a wide range of pressed flower concepts and techniques for creating unique and preserved flower art.
In this hand-on class you will learn about the process of flower pressing using traditional methods. Daphne will discuss the best plants to work with, show you how to prep flowers for the press, how to deconstruct a flower, and tips and tricks of flower pressing. You will spend the remainder of the workshop arranging a composition of flowers of your choice.
No previous experience necessary or artistic skills required!
Enjoy a relaxing afternoon with friends and family and delight in the magic of flowers. Flower pressing is an age-old art and is a sentimental way to preserve memories and document special occasions. Pressing flowers gives petals a new lease on life, looking beautiful for years to come.
The tools and materials included in this flower pressing workshop include:
A custom 12 x 16 inches flower press
12 sheets of specialized absorbent pessing paper
4 pieces of carboard for layering (this will give you three layers to press flowers)
Flowers for pressing
Tweezers
Small frame to place your flowers in post-pressing
Feel free to bring your own flowers if you would like to experiment with pressing!
"I attended Daphne's flower pressing workshop and it felt like I was in heaven. Her studio was filled with so many different kinds of flowers and it was a great space to hang out. Her knowledge of flower pressing is impressive. Wow! I can't believe how much there is to learn about flower pressing."
– Inge in Vancouver
Other Workshops
Seasonal Workshops
Vancuterie also offers seasonal workshops and hosts monthly pop-ups that satisfies the
creative appetite for all ages! Please check out the upcoming workshops on our website and social media for updates.
Workshops are great way to way to learn a new skill and meet new people. Vancuterie enjoys serving up elegance and each workshop is designed to capture your imagination and foster inspiration. Your experience and enjoyment are the top priority.
Private and Corporate Events
Vancuterie facilitates private and corporate events. Pressed-flowers origins are traced back to the art form known as Oshibana in Japan. Folklore legends states that the Samurai warriors utilized the flowers to practice patience, concentration, and helped to harmonize themselves with nature. Using a non-traditional
approach to team building, flower pressing is an outstanding activity to help your team evolve and transform in a strengthened team culture.
One-to-One Consulting
There isn't any creative venture that involves flowers that we won't attempt. For that matter, anything that is on your creative radar is something to talk about. Crafting is a connective part of the artistic spectrum.
Vancuterie offers personal consulting on any DIY project. The beauty behind DIY is that the elegance that follows is touch stone for preservation and contemplation,
companionship and happiness. If you dream, we can create it.
Private Flower Pressing Instruction
Vancuterie offers 1:1 flower pressing instruction. In-person is always preferred, online bookings are also available for your convenience. Contact Daphne directly to coordinate your individualized flower coaching.
Vancuterie looks forward to creating a bloom and petal experience for you that finds space for flower magic to blossom!